Servo Motor Pad Printing Machine High Precision Fully Electric
Product Detail
Product Tags
High precision fully electric servo motor pad printing machine
Infeed and outfeed manual by hand;
Printing system:
1). Controll system:
Mitsubishi PLC and touch screen display;
2). 5 head, head is movable back/front/sides, up/down;
X adjustment 15mm on each side by hand;
Y adjustment 30mm forward and back by hand;
Multiple stroke by PLC control; Stroke is set by digital on touch screen display.
Head strokes adjustable;
Infinitely variable speed for stroke; Speed is set on touch screen display from 1-9 speed;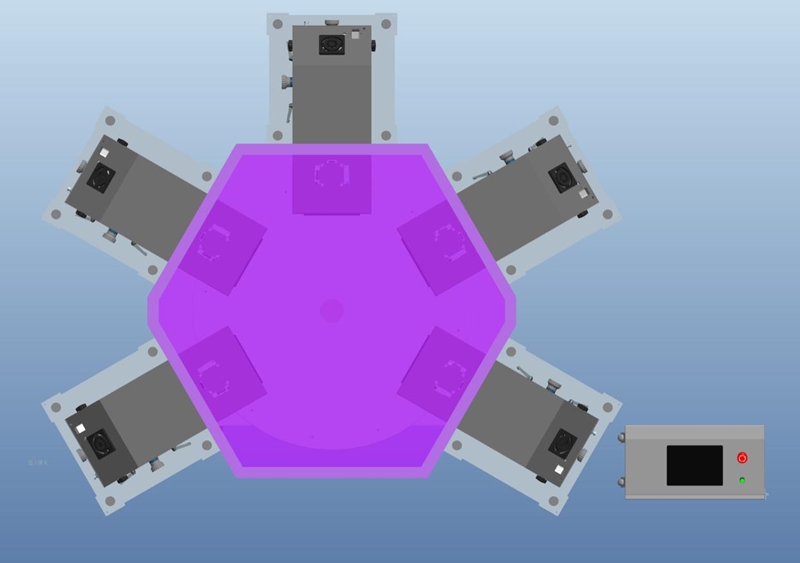 3). Indexing table ( Taiwan DEX brand):
12 stations, holes for bolts and dowels; (Customer provide hole's distance, hole's diameter for mount jigs)
Rotary table with infinitely variable speed;
12 Jigs position accuracy not less than +/- 0.03;
Rotary stop position accuracy +/- 0.03;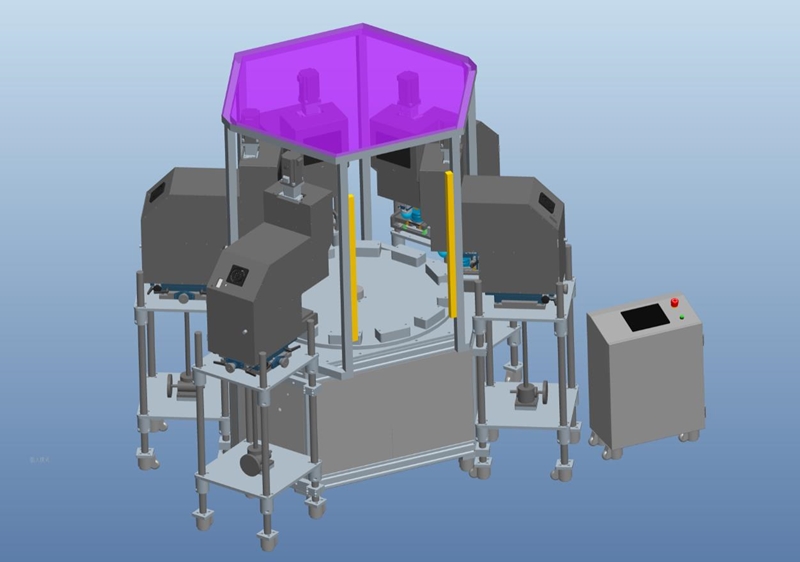 4). Pad motion method: up and down driven by Panasonic servo motor;
5). Steel plate motion method: forward and backward driven by Panasonic servo motor;
6). Pad cleaning driven by stepper motor;
7). Hot air drying system (Blower, heater (Germany brand), temperature controller (Omron brand));
8). Option to use one machine or more;
Main machine has a control center to control all 1-5 heads, each head not have control system respectively.
Specifications:
Ink cup size: 90mm with carbide blade;
Cliché size: 100*200mm;
Printing image size: Est ¢75mm;
Printing speed: 1000-1200 pcs/h;
Accuracy: ±0.05mm;
Machine diamension: L 2084*W 1804*H 2028mm;
"Power; 220V-400V/AC 50HZ.
Air blast for hot air drying: 1kw/h;
Each head: 1.5wk/h;
Indexing table: 400w/h;"
Safety guards:
Emergency stop for the whole machine;
Each head has a stop button;
To have side doors for machines access;
Safety doors, and optical grating, 3 colors LED alarm lamp;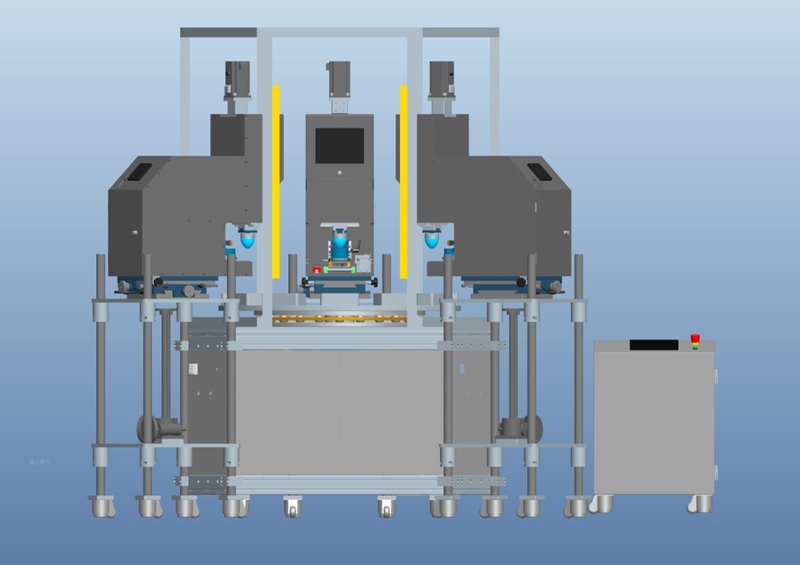 ---
---
---