One Color Pad Printing Machine
Product Detail
Product Tags
Applications:
Pad printer is widely applied in many industries including toys, plastic, electronic, glass, metal, electrical appliances, ceramics, die-casting products, optical, sporting goods, stationery, etc.
For example, rulers, pens, golf balls, ping-pong, eyes of doll, cap of bottle, watches, cameras, ceramic, pharmaceutical and medical equipment, rackets, tapes, electronic components, IC, CPU, DRAM, keyboard, mouse, cell phone shell, decorative signs, etc.
Features:
 Microprocessor operation system, electro-pneumatic control, simple operation using touch panel.
 125mm-200mm working stroke, ink cup and ink basin design.
 Programmable up and down, forward and rear stroke.
 Ink cup base with X, Y, R adjustment, worktable X/Y/Z/R adjustment.
 Heavy-duty construction with cabinet.
 Stable, durable working and fine workmanship.
 Foot pedal operation for single cycle.
 Installed safety guard and emergency stop button (optional).
 Complying with CE safety standards.
Specifications:
Model

LP-125B-1

LP-125C-1

LP-150B-1

LP-150C-1

LP-160B-1

LP-160C-1

LP-200B-1

LP-200C-1

Ink system

Ink basin

Ink cup

Ink basin

Ink cup

Ink basin

Ink cup

Ink basin

Ink cup

Plate size(mm)

100*100

200*100

150*100

250*100

150*100

250*100

200*100

300*100

Ink cup size(mm)

○

ID82*OD90

○

ID82*OD90

○

ID82*OD90

○

ID82*OD90

Max. print speed

2600 Pieces/hour

2000 Pieces/hour

1800 Pieces/hour

1400 Pieces/hour

Driven

Pneumatic

Pneumatic

Pneumatic

Pneumatic

Air pressure

5-6 bar

5-6 bar

5-6 bar

5-6 bar

Control system

12V PCB board

12V PCB board

12V PCB board

12V PCB board

Voltage

110/220/230V 50/60HZ

110/220/230V 50/60HZ

110/220/230V 50/60HZ

110/220/230V 50/60HZ

Weight(kg)

70

75

80

82

98

100

150

150

Machine dimension(L*W*H mm)

680*460*1310

680*460*1310

780*500*1350

780*500*1350

810*510*1430

810*510*1430

1100*580*1450

1100*580*1450
---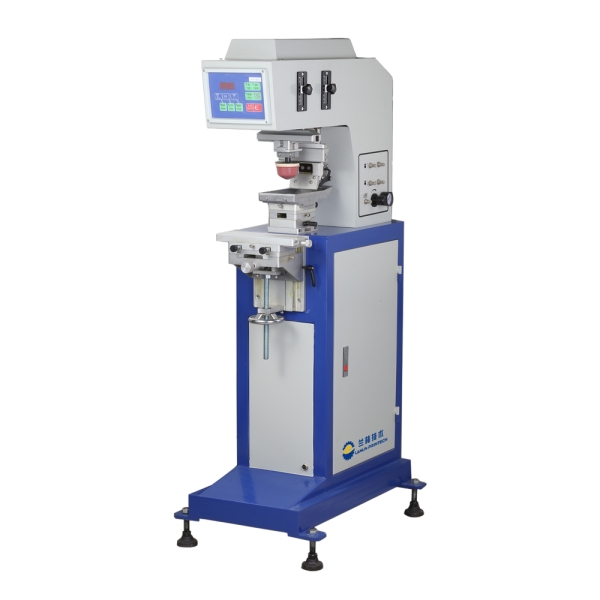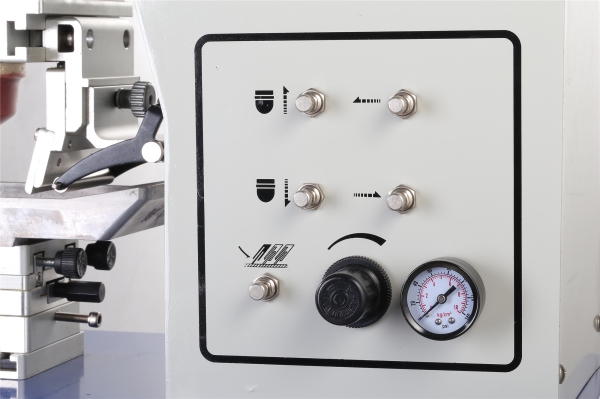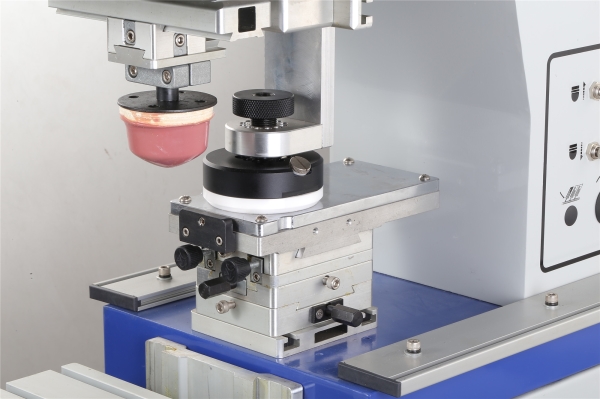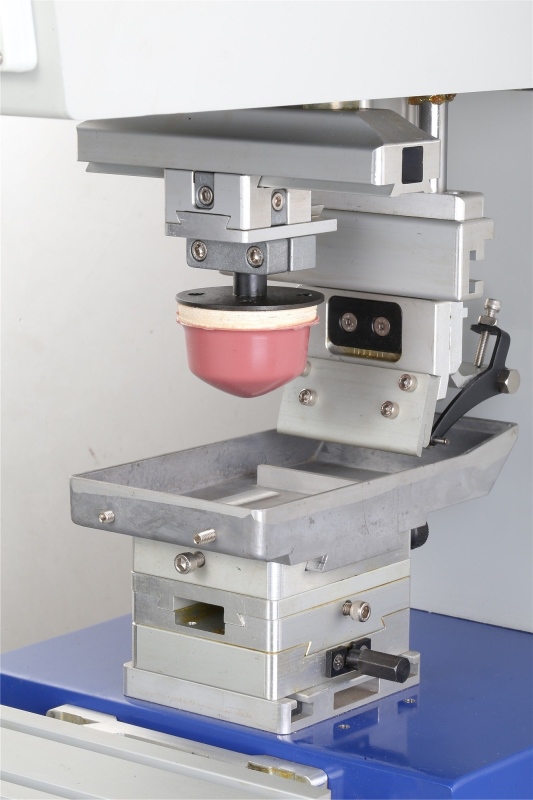 ---
Previous:
One Color Table Top Type Pad Printer
---