As the COVID 19 outbreak becomes an obstacle for international business, overseas clients can not come to audit factory and inspect quality before shipping. Lanlin Printech as a printing machine supplier in China, now provides third party inspection service to clients who buy printing machines from China makers.
1. Our advantages:
1) Our staffs are qualified with printing technology on electricity, pneumatic, and after-sales service.
2) Our inspection service only focus on printing technology. For example, screen printing machine, hot stamping machine, heat transfer machine, pad printing machine.
3) One same staff follows up same project at same time.
4) Our on-site inspectors can communicate with our clients directly.
5) Report regularly on project progress
2. The main service types we provide include:
1) Pre-Production Inspection (PPI)
2) During Production Inspection (DPI Or DUPRO)
3) Pre-Shipment Inspection (PSI)
4) Container Loading Supervision/Inspection(CLS/CLI)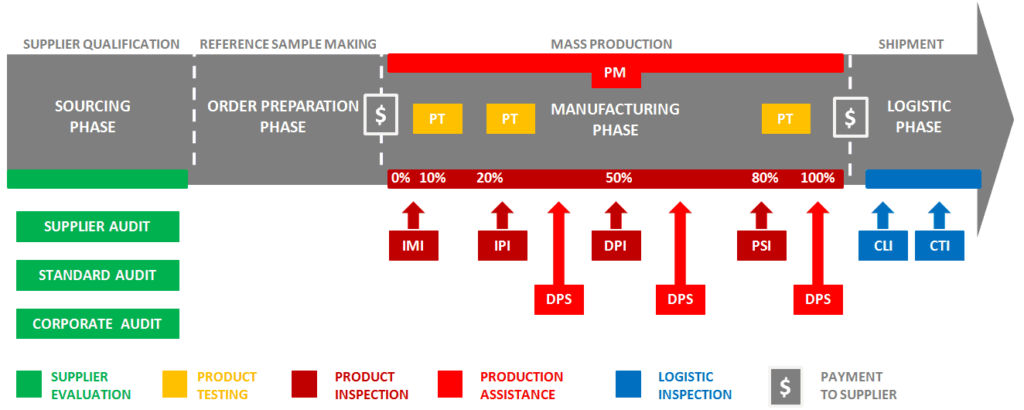 3. Cooperation Process:
1) Communicate with customers on requirements and quote price.
2) Sign a cooperation agreement.
3) Customers pay for service.
4) On behalf of the customer, go to the maker's factory to inspect the production, quality, and delivery.
5) The service is completed.
---
Post time: Mar-13-2020