Hot Stamping Metallic Foil for Plastics Glass Metallic Products
Product Detail
Product Tags
Hot Stamping Metallic Foil for Plastics Glass Metallic Products
1. Application:
Plastics, Glass, Metallic Products Hot Stamping
2. Features:
Hot Stamping Metallic Foil is a type of film for creating a decorated sheet which has been widely used on packages and prints to enhance the visual appeal by giving a sense of prestige, luxury and elegance.
Based on customer's needs, hot stamping foil color can be various, such as blue, red, or green, but majors in gold and silver. It has been widely used on paper, plastic, leather, fabric, glass or other material.

With a pressing process on the color layer, hot stamping foil joints in grating structures and hologram
pattern, which causes diffraction, reflects rainbow spectrums and provides an anti-duplicate result.
We offer a complete line of foils, from various metallic colors to different holographic patterns that support stamping on different substrate.
3. Specification:
1) Thickness: 12 microns, 15 microns, 18 microns.
2) Normal size: W 0.64m * L 120m/roll or according to your requirements
3) Color: gold, silver, red, green, blue, black and so on
4) Effect: matte effect or shine effect
5) Packing: Packed In Thick Carton Box With Foam. Plywood Case Packaging Is Available.
6) Delivery Time: Within 5 Days After Receipt Of Order.
4. Storage:
1) Protected from pressure, dampness, heat, and sunshine
2) Place in ventilated, shaded and cool places
5. Attention:
1) Before a successful testing, products can not be mass process.
2) After stamping, can not hand wipe, it is better that do the washing testing after 24 hours.
PRODUCING PROCESS
1) Hot stamping foil uses PET as a based foil, coating with release layer, color layer, aluminum layer and adhesive layer.
2) The polyester carrier, PET, is the supporter for other coating. Upon application of heater &/or pressure, release layer allows other layers to release from the PET carrier to the surface of substrate.
3) Lacquer or color coat has two functions: carriers the color tint in the form of pigments or dye, and protects aluminum layer on the substrate so that it will not be oxidized.
4) The forth layer, aluminum layer provides the reflective qualities and opacity desired in metallic foils.
5) Adhesive coat serves to bond the foil to the substrate being stamped. This determines the printability on different substrates.
In other word, we choose different adhesive coatings according to substrate material.
---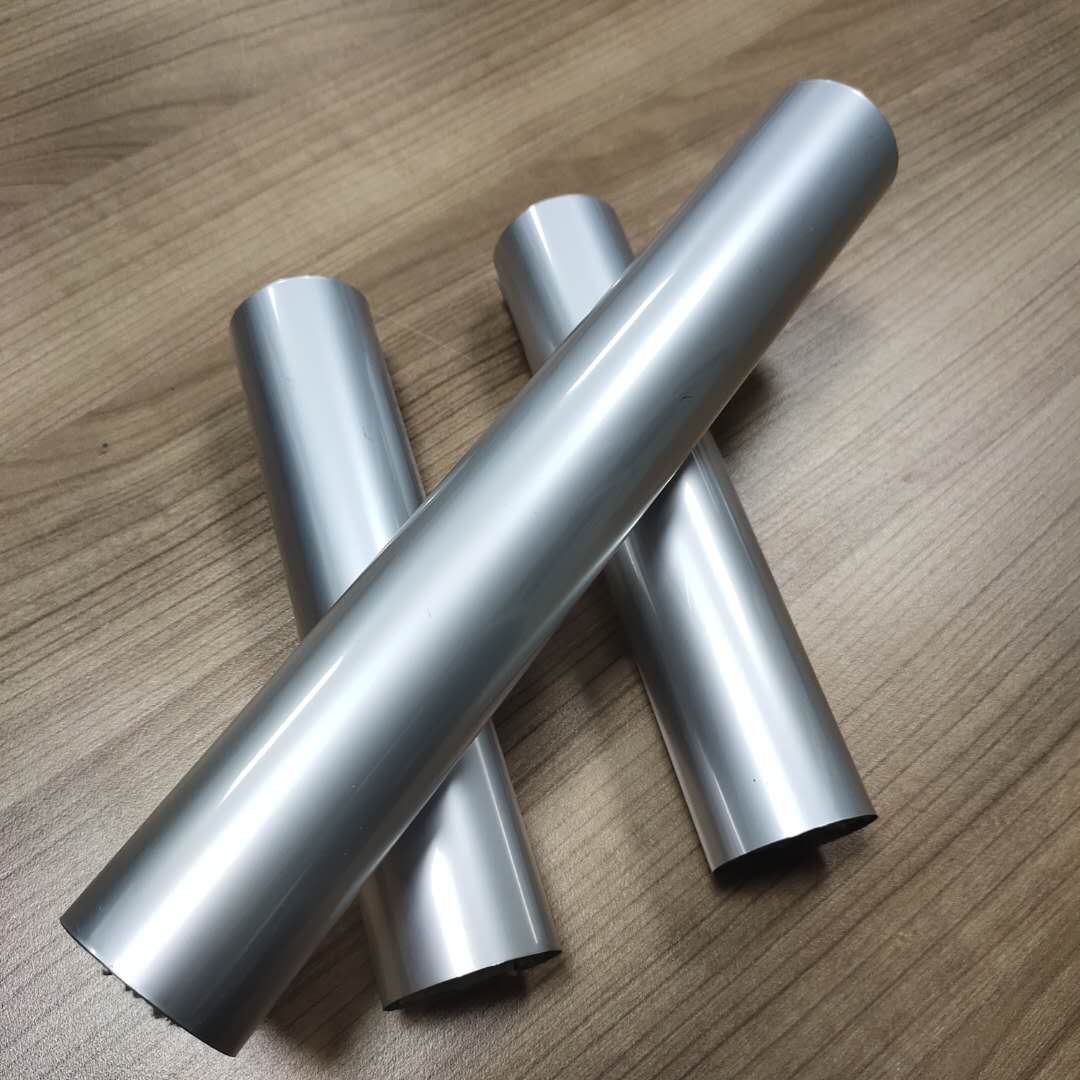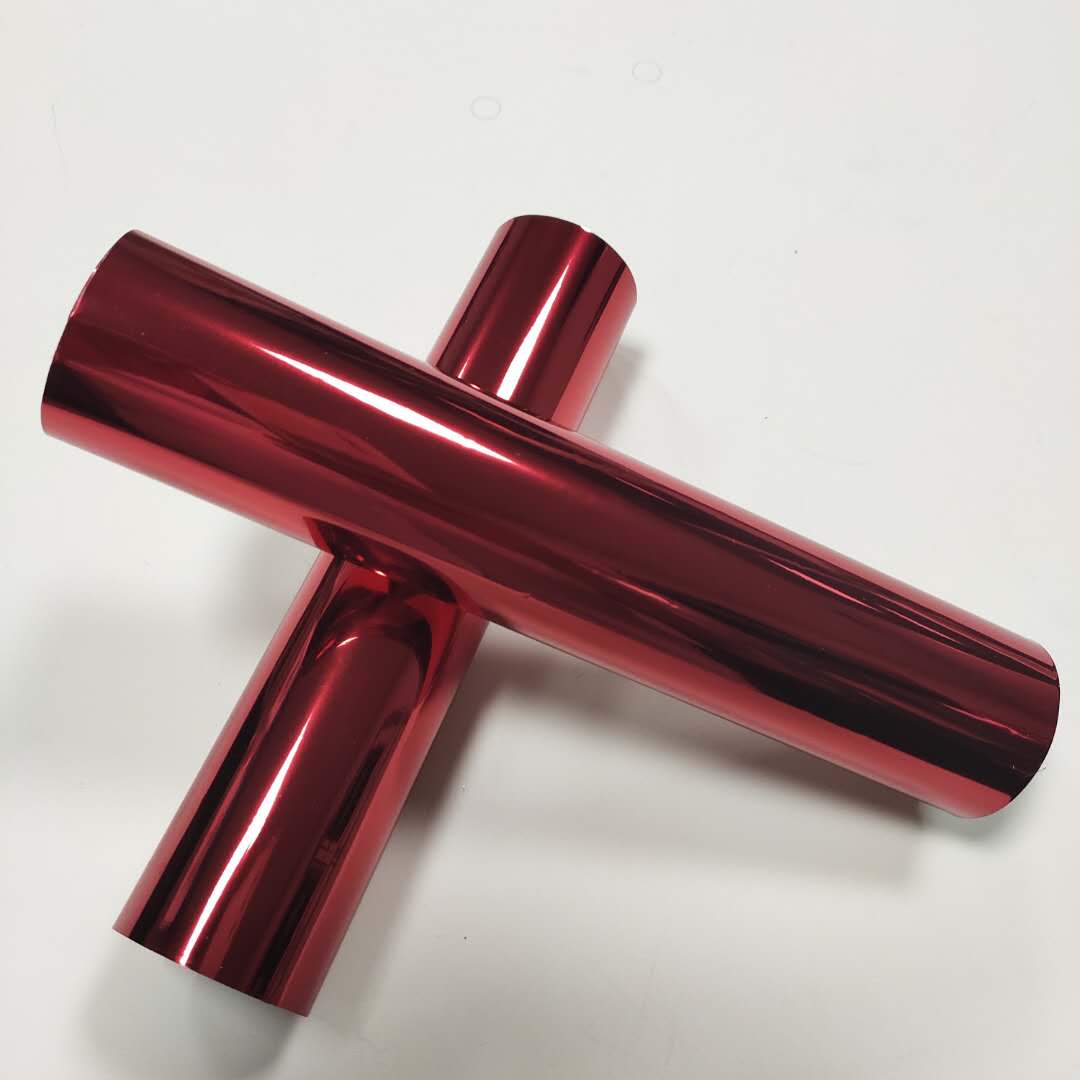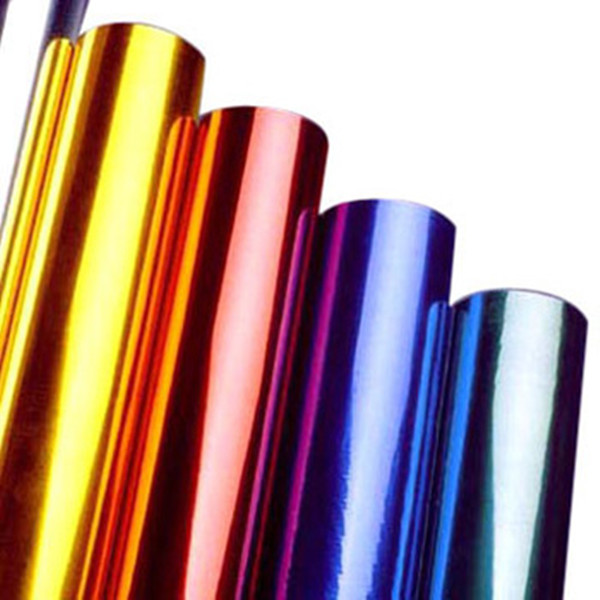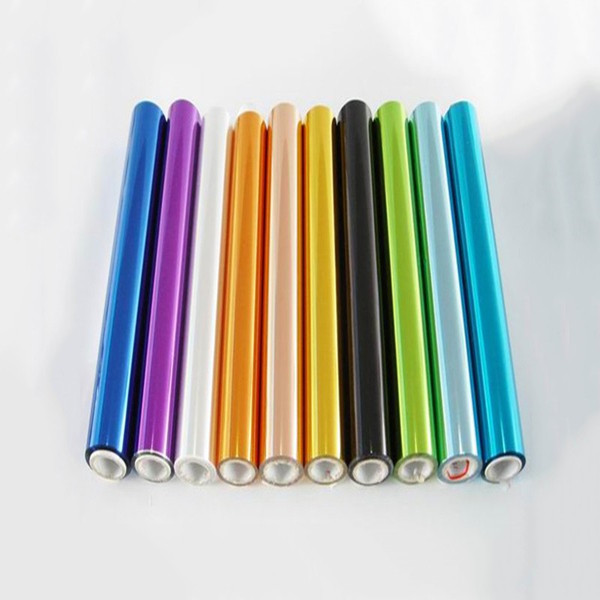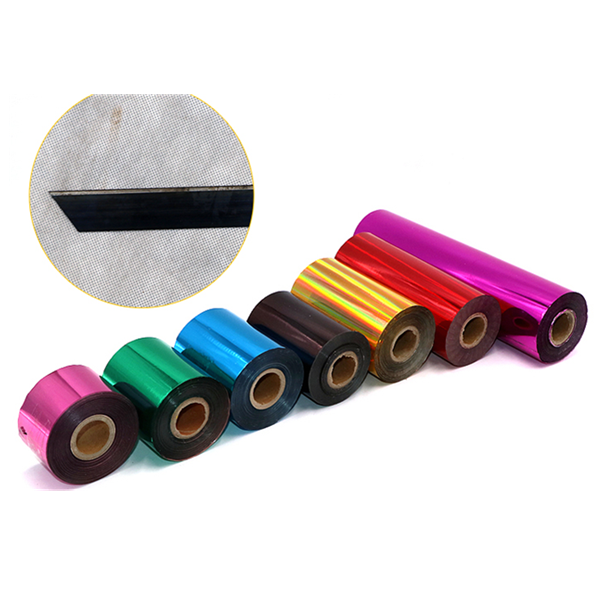 ---
---