LP-F102-P Multi Color Screen Printing Machine
Product Qaqileng
Tags sehlahisoa
LP-F102-P Fully Automatic Multi Color Screen Printing Machine
dikopo:
Ho loketse ho hatisa mefuta e sa tšoaneng ea ho potoloha, oval, lintho bataletse. E ho pharaletseng sebediswa ho khatiso ea setshelo setlolo, lesea botlolo, botlolo moriana, ho noa botlolo, ethylene bottom oli botlolo, khalase ka silicon tube,, pene sleeve, ceramic, joalo-joalo
Likaroloana:
1. Basic pneumatic equipment.
2. The innovative transmission system is very steady in passing the bottles, easy to transport different types of bottles from left to right, easy to operate.
3. Controlled by DELTA PLC & HMI for simple operation, operating panel with "multi-information-display" for operator guidance, error display.
4. Machine can be equipped with automatic loading and unloading system, unscrambler, orientation, antistatic device, flame pre-treatment, automatic pre- and main register.
5. Main components are from France, German, USA and Japan to ensure the machine quality and stability of printing.
6. Automatic squeegee blocking – no article, no print –.
7. Pneumatic squeegee pressure setting.
8. Print station with article rotation via rack and pinion.
9. Article transport tracks with central adjustment for different bottle lengths.
10. UV curing system, or LED drying device, or hot air curing aggregates.
11. Modular, extendable system design. It can be connected up to maximum 6 colors by one master machine and modular machines. Each modular machine is synchronous driven, accurate registration via bottle bottom hole for multi colors, stable and reliable performance.
tobileng:
Model

LP-F102-P1

LP-F102-P2

LP-F102-P3

LP-F102-P4

LP-F102-P5

LP-F102-P6

ea khatiso lebelo

Round

3600 likotoana / hora

oval

4200 likotoana / hora

Article size

Round

ø25-100mm, Length 25-280mm

oval

Width 25-100mm, Length 25-280mm

Compressed air pressure

5-7 Bar

Fuel gas pressure

1.5 Bar

Printing colors

1

2

3

4

5

6

Power

Lenaihana 380V, 3-Phase, 50Hz / 60Hz;

wa 6.5 KW

13 KW

19,5 KW

26 KW

32,5 KW

39 KW

Machine dimension(mm)

bolelele

1900

3800

5700

7600

9500

11400

bophara

1000

1000

1000

1000

1000

1000

Height

1600

1600

1600

1600

1600

1600

Weight(kgs)

1000

2000

3000

4000

5000

6000
---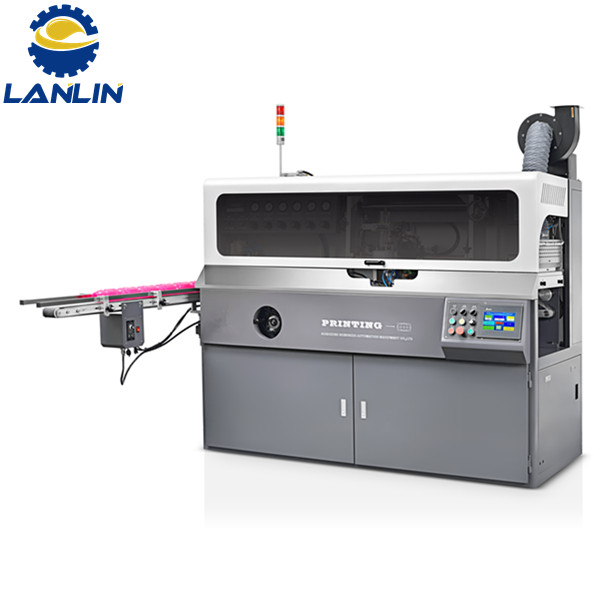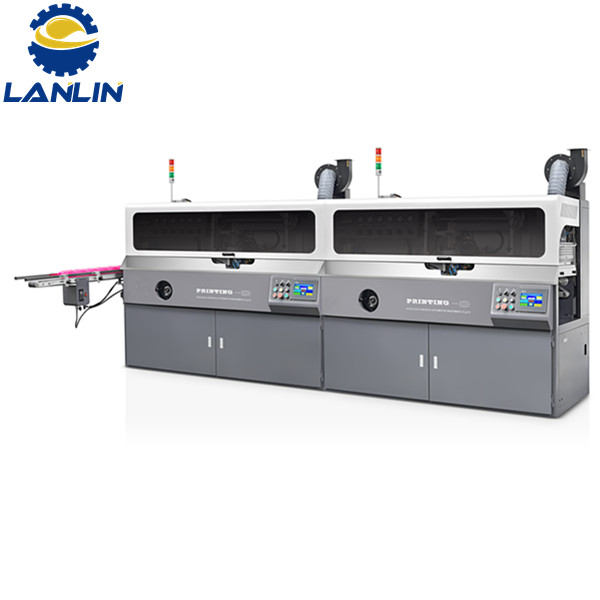 ---
---